I love collecting vinyl and like any good collection I have quite a few crappy ones/double ups and down right stupid purchases
( ie Duran Duran-Hungry like the wolf.)
So seeing as theres a weekend coming up and if you're feeling crafty, here's a quick little project that is kinda kitsch, but if you have a coloured 12' instead of the black 45' I've shown in the example you'll be thinking is also kinda dope.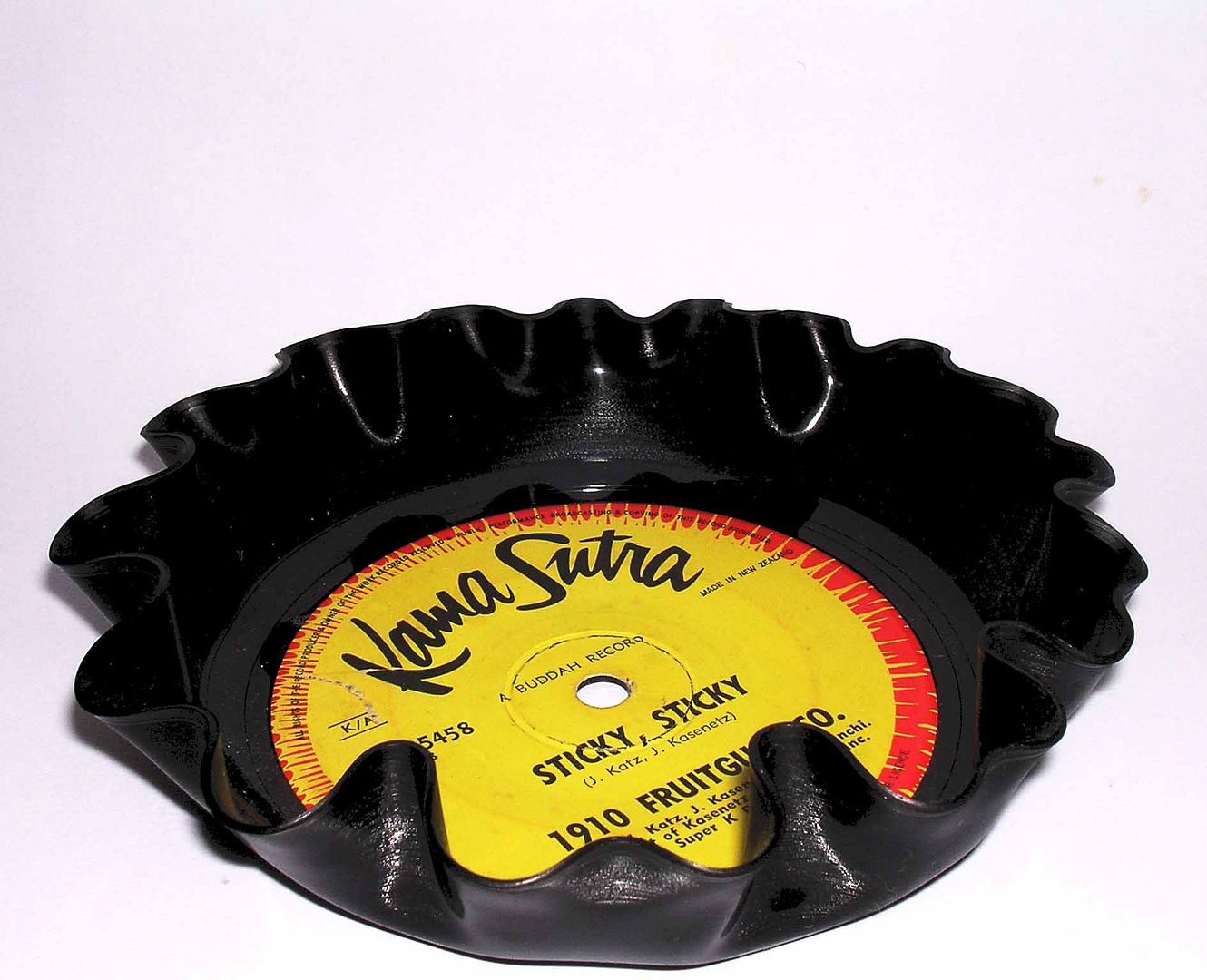 Obviously your going to need to find yourself a record, as wasteful as this sounds I've found new ones yield the best results.

Heat oven to 100C/212F.
Place record over a suitable oven safe bowl and place into the oven on the lowest shelf for 30 seconds.
Gentlely press down in the center of the record, the record should bend easily and you should be able to shape it slightly, but be mindful of your hands because that sucka will be hot mama!
Leave the hot record somewhere safe to cool and harden and voila!
Also (but not necessary) I think it adds to the bowls functionality to apply a couple of coats of clear epoxy resin (Or failing that a clear nail polish).
That way it doesn't scratch up when you throw things like keys in them and you can fill in the hole in the middle and maybe use it as a cereal bowl?
Have fun!