Long ago I came to accept that I am inflicted with an inquisitive weka nature(pdf); meaning I am attracted to bright shiny objects and easily captivated by the trappings of flashy marketing gimmicks. Naturally, possessing such a predilection is in parts both a blessing and a curse.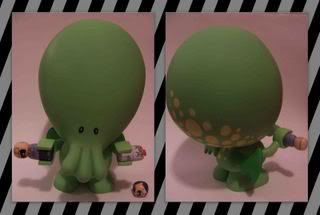 As an example: My '
My Little Cthulhu Vinyl Figure
' above epitomises a shining moment or taste of the blessing, where-as these 'Earth-gems' below typify the most recent embodiment or sting of the stupid curse.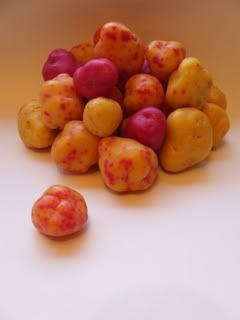 These so-called '
Earth-Gems
', jewel of the Mighty Incan empire, taste like boiled radishes and are in fact nothing but multicoloured clumps of trendy hippy organic bullshit.
Fellow wekas, don't be taken in! These are not Earth-Gems.
These
are fucking Earth Gems!