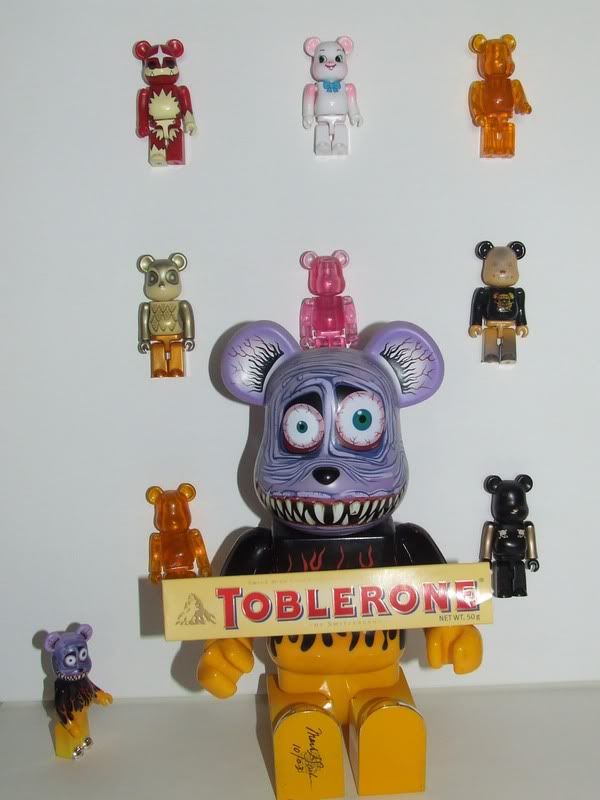 Here's something a few of you may be surprised by.
How many bears in my photograph? That's the question I am putting to you.

If you think is the answer is simply 10, try looking closer and count again. If you still come up with ten it's probably because you don't yet know about a secret 11th bear hiding but in plain sight.

Where is this hidden bear? Can you see it? Don't worry if you can't, because most people don't know where the hidden bear in my photograph is either. But here's a clue: He's standing up.

Are you one of the few who knows where he is or are you about to give up and click on the link at the bottom of this post to find out?
>
>
>
>
>.. Go on, look for him one more time before you do...
>
>
>
>
>
>

The Secret hidden 11th bear is here and by the smile on his face I'm guessing he's happy you finally found him. How cool is that?